OUR MISSION
The mission of the Idaho Youth ChalleNGe Academy is to intervene in and reclaim the lives of 16-18 year old high school dropouts, producing program graduates with the values, life skills, education, and self-discipline necessary to succeed as responsible and productive citizens of Idaho.
IDYCA Testimonials
See what our graduates are saying. For more testimonials, see our Success Stories page.
I will never forget.
one year ago today was my 1st day at the IDYCA and I really didn't want to go. I was doing everything to get out of it. I'm glad that did not happen and I went. that was the best 5 and half months of my life my brothers and the life long friends I… Read more "I will never forget."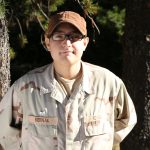 16-2 Cadet Bernal (Blackfoot)
Our Location
See our travel directions...Quick tips:
If you hit a gravel road, you are going the wrong way.
Do not follow your GPS, if you do not want to get lost.