(See more feedback on our Facebook Review page.)
Feedback from Cadet Graduates
I will never forget.
one year ago today was my 1st day at the IDYCA and I really didn't want to go. I was doing everything to get out of it. I'm glad that did not happen and I went. that was the best 5 and half months of my life my brothers and the life long friends I… Read more "I will never forget."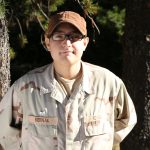 16-2 Cadet Bernal (Blackfoot)
---
Feedback from Parents/Guardians
You all have gone above and beyond….
…so proud of all the Cadets for making the choice to attend the academy and sticking it out on the days they wanted to give up. To all the IDYCA staff for not giving up on any of our Cadets…You all have gone above and beyond….Fellow parents thank you for your support and encouragement when… Read more "You all have gone above and beyond…."
Parent in Nampa of 15-1 Cadet
---
Feedback from Supporters
…the most beneficial and real programs around…
Going to his graduation in Boise was mind blowing! What an awesome experience! Seeing that many youth affected for the better of their lives in such a short time is nothing short of amazing! The work you guys are doing up there has got to be among the most beneficial and real programs around for… Read more "…the most beneficial and real programs around…"
16-1 Cadet Mentor